Solutions
Fast track to a world of automated work support with Google solutions.
Services
Support Services
Change Management & Training
Transformation Labs
Deployment & Migration
Cloud Security Advisory
Why Matrix?
Matrix is your able partner in implementing cloud computing solutions. We guide you to the best of technologies. Help select suitable applications for your business. And integrate your work system with highly scalable solutions.
Our Clients
They put the best foot forward with our advanced solutions. And they are on cloud nine!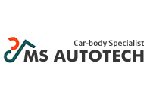 MS Autotech
"Now we can make quick progress working across international borders such as reaching inmediate decisions with our assistant manager in Brazil"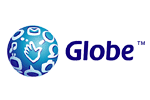 Globe Telecom
"Staff no longer had to remain desk-bound for video conferences as they can conduct meetings via Google Hangouts with their mobile phones. They also have fast and reliable access to their emails and files."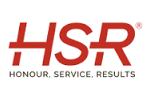 HSR
"Google Apps has helped HSR improve information flow and collaboration, leading to better engagement with our agents"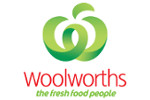 Woolworths Limited
"Going Google will transform the way our employees interact with technology and collaborate with each other at every level of the organization."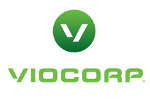 Viocorp
"Deployment was very easy and there were no major issues since Google Apps supports user choice, enabling us to have a gradual transition."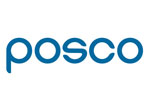 POSCO
"Google enables POSCO to build a world class collaboration and communications platform that empowers us to build a smart workplace."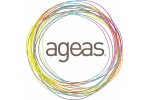 Ageas
"Everything that my IT team used to manage themselves when supporting the insurance agents -machines, bandwidth, infrastructure, capacity – is now taken care of by Google."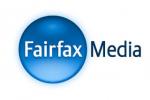 Fairfax Media
"Now that we're on Google Apps, we're all on the same page—literally! The switch to Google Apps increased our productivity by allowing us to work anytime, anywhere."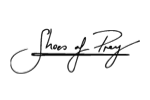 Shoes of Prey
We've grown our company using Google Apps from day one, and I can't imagine working any other way. Once you've worked this way, there's no other way to work. And we've saved thousands of dollars by not having to hire people to manage servers or perform software updates, as these are automated with Google.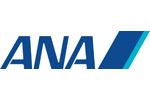 All Nippon Airways (ANA)
"No matter where we were, or what device we were on, we could make adjustments to files and discuss everything from breathability to elasticity with Hangouts."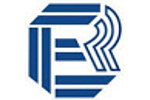 Erel Bank (Arig Bank)
"Today, our employees are able to access their corporate emails on-the-go with Google Apps. Employee productivity has thus increased and customers are happy with the bank's efficiency,"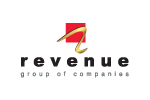 Revenue Harvest
"Google Apps ensures that we get first-hand information instantly and that has definitely helped us become better communicators."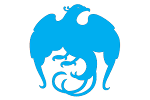 Krungthai Bank
"With Google Drive, we can collaborate and comment on the document at the same time and decisions can be made in a matter of hours. That means no more missed opportunities for us."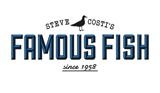 Famous Fish
Combining self-service touch screens with dynamic menu boards, the Commercial Chrome technology is already providing a huge return on investment.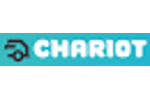 Chariot
Google Maps helps us match drivers with riders for all kinds of trips from a single app — long drives between cities, regular commutes and short hops around town. Riders pay only what's needed to cover a driver's costs, like gas and wear and tear.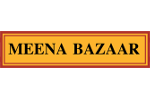 Meena Bazaar
"We equip all of our stores with tablets so customers can browse products and employees can access resources about custom orders and pricing using the Google Drive mobile app."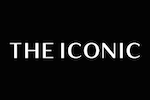 THE ICONIC
Online fashion retailer THE ICONIC operate at a rapid pace, growing from a small Australian start up to the market leader in just 9 months. To keep up with this pace, they use Google Apps for Work allowing their staff to connect, communicate and collaborate as effectively as possible. This enables teams to innovate quickly, optimize their operations and reach their customers faster.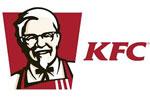 KFC Philippines
"With the help of Google Calendar, Google Docs and the use of one live file, a solution can be formed within 30 minutes to one day, compared to several days."
More than 100 email subscription ?
Currently Matrix is having Mid-Market Campaign which entitled discount up to 20%.
Pricing
Google Apps for Work
Google Apps for Work includes:
Business email addresses (name@yourcompany.com)
Video and voice calls
Integrated online calendars
30GB of online storage for file syncing and sharing
Online text documents, spreadsheets and slides
Easy to create project sites
Security and admin controls
24/7 phone and email support
(USD$50 per user per year)
Google Apps Unlimited
Everything in Google Apps for Work plus:
Unlimited Storage (or 1TB per user if fewer than 5 users)
Advanced admin controls for Drive
Audit and reporting insights for Drive content and sharing
Google Vault for eDiscovery covering emails, chats, docs, and files
Easily search and export to different formats
Archive all emails sent by your company
Set message retention policies
Place and enforce litigation holds on inboxes
(USD$120 per user per year)
Chrome Management Console
Manage your organization's Chrome devices from a single place
Manage and configure more than 200 features on your Inventory
User settings
Public session settings
Device settings
Network
Chrome devices
(USD$150 per device Perpetual License)
Chromebox for Meeting
Starting at $799, Chrome devices for meetings bring high-quality video conferencing to any room.
Meetings with anyone
Easy to deploy and manage
Works with other VC systems
(USD$250 per device per year for management and support fee)